Secrets In a Smile
March 1, 2010
She locks it up and swallows the key
Who could ever tell he hurt her permanently?
She learned to live alone once again
But the pain was never allowed to wane.

He still sticks around
Like a moth on a wall
And dances her around
By the strings in her heart

She says she's okay
And smiles politely

Her lips play a smile
Secretly laced with bile.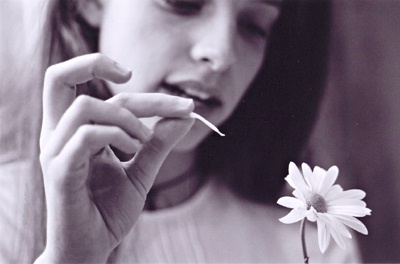 © Emily B., Houston, TX