I Wish You Knew
October 24, 2009
If only you knew.
The way you smile that makes me happy.
The way your eyes shine when you laugh.
The way my heart beats when you're near.
The way you brighten up my day.
The way you're somewhat kind to others.
The way I love to see your face.
That I'd liked you for three years.
That I wish you felt it to.
That I don't know if you do.
That I wish I had the courage to ask.
That I'm scared of what you'd say.
That I think that you'd say no.
Because I'm just not so cool.
Because I'm not that popular.
Because I'm not boy crazy.
Because your friends would laugh.
But if you said yes.
But if it could be.
But if it lasts.
I think it could.
I hope it would.
I wish you knew.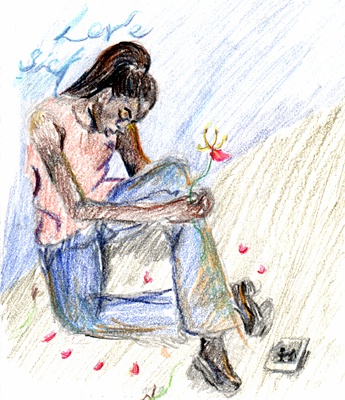 © Sherell B., Philadelphia, PA