WHAT IS BEAUTY ?
October 21, 2009
What is beauty is the question that I ask
Is it the texture of the skin
Or is it the person with in
See in this word that we living in
They say that beauty is
Light skin long hair with nice hips and thighs
But is it fair
To have dark skin with short hair
WHY!!!!! Is the question
That if we don't meet the description
The treat us wrong
Just because we ant humming the same song
Like I said be for beauty is with in
Beauty has nothing to do with the color of your skin
WHAT IS BEAUTY ??
Well for me beauty is strength, peace and love
Beauty it like a white dove when is in love .

BEAUTY it you my
Friend …..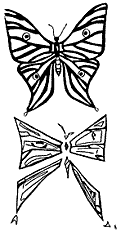 © Megan G., Aberdeen, SD