Reckless Path
October 6, 2009
The path to happiness is a long and strenuous one. I walk this path, a lonely one.
Marked with every stop stressing my flaws.
Insecurity, I'm exposed to the world, so therefore I'm vulnerable.
Jealousy, I want what I can't have so I hate it. Greed, why share when the world won't share with me?
I trek these roads that wind down into my own madness.
My trials seem to be reflections of my denial. Everything I held dear faded to dust.
Betwixt them I find the memories, hopes, and dreams.
Once they were apart of me, now they're gone.
And so I walk this path alone.
No one beside me.
No one to ease the pain.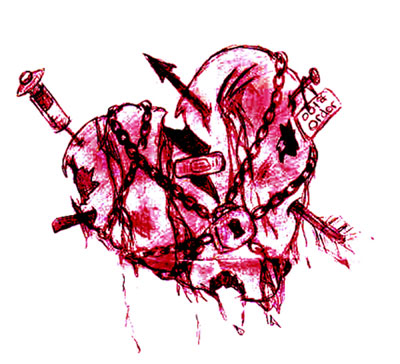 © Asia B., Hudson, MA