MY beautiful past
August 27, 2009
MY BEAUTIFUL PAST
It's my yesterday that i miss the most,
All the beautiful moments that i have lost.
The warmth presence of my friends,
the loud laughter still echoes in my ear,
i still feel the presence,the laughter but when i look around no one is near.
Those beautiful days i can feel in the air
but my friends and my beautiful past is no more here.
The world is running fast but i m still lost in my beautiful past.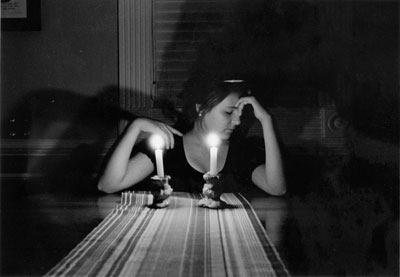 © Eleanor K., Bethesda, MD