Prime Time
MAG
Click,
flip the channels.
See the fake smiles.
The lack ofbody-fat.
The templates for ourlives.
Beauty sells as well as sex.
Skin care and long-distanceplans.
Censors,
regulatingour thoughts
and our morals.
It's okay tobe different.
Just stay out of the way.
Weare all equal,
but I am prettier thanyou.
That doesn't mean I won't kissyou,
and lie about itlater.
Click,
events
blown out of proportion.
Made tragic orevil
by cue cards.
Publicity makesthe horrible
average
bearable.
Turn itoff.
Before you rot your brain.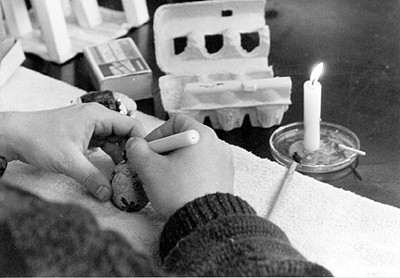 © Tina T., Norwalk, CT