Who Am I?
July 24, 2009
I am Me.

I'm the girl behind the counter
whose nametag you don't read.

I'm walking through the mall
with my friends;
you don't make eye contact
because we're different
and that scares you.

I'm smiling for a camera-
an expensive camera
so you must not like me
because I'm a snob...
Obviously.

You judge me.

You don't like me.

You've never met me.

But that's ok
because
I'm still

Me.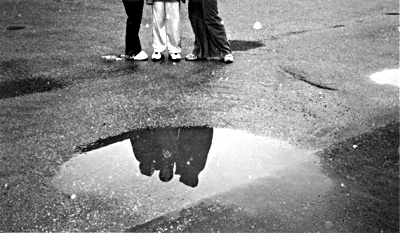 © Gary C., Pequannock, NJ