I Love
July 20, 2009
i love the way you smile,
i would sit around and wait awhile.
i love the way you always look,
i could write everyday with you in a book.
i love the way you shine,
i just wish you could be mine.
i love hearing your voice every day,
i love you in every way.
i love it when i see those beautiful eyes,
when you're not around i let out sighs.
i love being with you,
i know my love is very true.
i love it when you're by my side,
i know sometimes you take the time.
i love when you're talking to me,
it makes me feel really happy.
i know you like somebody else,
but i'll just wait all by myself.
you flirt with other girls too,
but i just can't let myself stop loving you.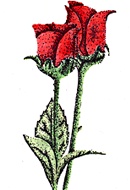 © Sarah M., Phoenix, AZ