Untitled
MAG
Cloudydaylight
gracefully projects itself
through my bedroom window,
showingoff a muddled palette
of fall splendor,
conjured by a nearby maple.
Suchdisarray.
Such perfection.
I no longer exist;
nothing more
than afixated observer
sits here.
I didn't know them yesterday:
caramel,
cinnamon,
apricot.
We're suddenly close friends.
Thelingering patch
of green apple
will eventually give in to itsjealousy,
and become a faultless beauty like the rest:
a gem,
atrophy,
a newly conceived life,
drifting
into cobwebs and time.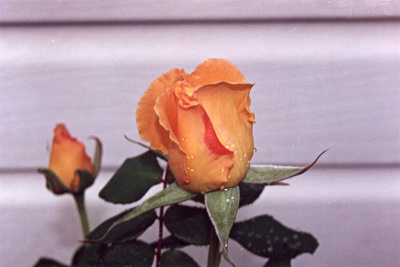 © Jamie U., West Hempstead, NY