The Yearbook
July 10, 2009
Senior year hipe and happy. Ready for my yearbook. All shiny and purple with the plastic cover. Class of 09 is what the front cover reveils.
" Will you sign my yearbook is the phrase during the day". Trying to get it signed before its your last day.
" Have a great summer and don't ever change is a very common saying".
The yearbook, my yearbook, our last and final year. Excitment flows through my bittersweet body.
Should I jump for joy, or weep in slience.
But deep down am happy and exicted about my yearbook. Because in it unfolds our story.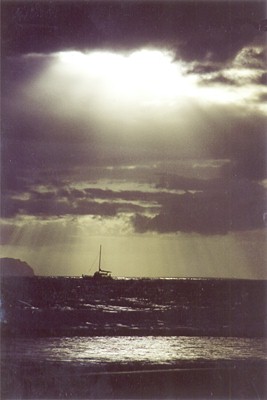 © lily H., Kekaha, HI