Annabelle's Sister
July 7, 2009
Annabelle's Sister

I lace up her shoes, pin up her bun, pack up her bag,
I am Annabelle's sister.
I watch her dance as if she never touched the ground.
She glides ever so gracefully, my sister Annabelle.
As I admire her talent, her beauty, her grace,
I know the world would suffer without this sparkling jewel.
She smiles, she laughs, she brings light to a room.
Yet I, as her sister, can only hope to be lit.
Several years my senior, she was born to be great.
With so many good qualities, could she not spare some for me?
People often ask me, "Aren't you Annabelle's sister?"
She seems to be known almost everywhere I go.
On the ground, from a distance, I watch her fly.
With little to be proud of, I am Annabelle's sister.
I love her more than anything else.
And I know that she loves me the same.
Still, I can't ignore the jealousy that always breaks my heart.
To the world, I am always just Annabelle's sister.
That is not all I am, no one knows this but me.
I love, I laugh, I cry, I bleed.
Now I shout to the world, "I'm alive! Notice me!"
Not just Annabelle's sister, but a person.
I am me.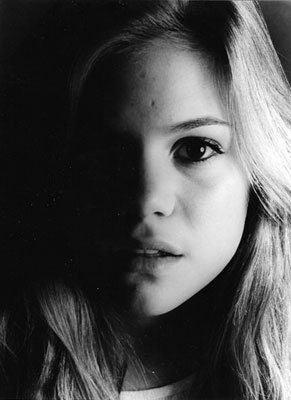 © Michelle M., Plainview, NY