Interstellar Hitchhiker
MAG
Whenthe skies are falling,
I will fall with them -
with the iridescentstinging
that is the shooting stars.
Be my hallucinogen, please -
myswirling red world,
and understand that
I'll never be able to goback.
I've lost my way again.
I'm falling with the stars again.
Please,set me back on my feet.
I don't want to be ...
an interstellarhitchhiker.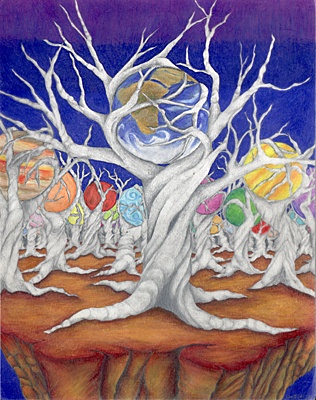 © Sara P., Lake Mary, FL