New start
June 22, 2009
Your shaggy brown hair
oh it makes me stare
even though i do not care.

your emrald eyes
they tell lies
killing me deeply from inside

The invisable force that pulls me toward you its so strog that its like glue.

Even though you think i still love you with all my heart
ive got to make a brand new start.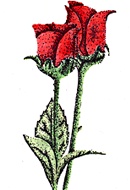 © Sarah M., Phoenix, AZ