Your Shirts
MAG
Soft, worn,
faded,
left to cover your carpet
(I'll never know its color).

Each from a time, place,
favorite.
Now
a mess among others.

You picked them up before I came.
So I say
you
actually have a floor!

But the mess
never leaves the room.

The shadowed colors
in the corner,
piled
to my knees,

are waiting to be spread again
when you start the search for that one shirt.
I now have,
the small scent of you

neatly hung in my closet.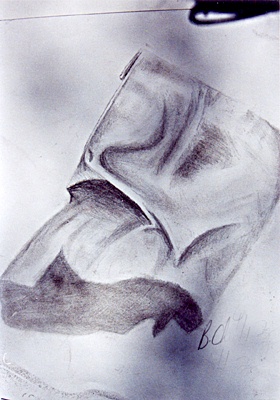 © Brandon C., Concord, NC