Hidden
June 23, 2009
Hidden.
Can you see her?
The girl.
The girl you thought you knew.
The girl who never cared about you.
Can you see her?
Right there.
Phony & fake but she covers it up.
Insecure so she criticizes other people.
She's hiding.
Because she's scared no one will
accept her for who she is.
Can you see her?
The girl who smiles when she's dying inside.
The girl who is nice to make up for the mean.
The girl who talks because she hates silence's secrets.
Look at her.
Hiding.
Such a coward.
Such a phony.
Such a fake.
Such a loser.
I see her for who she really is.
Take the blindfold off your eyes & seethe truth.
I see her.
Can you?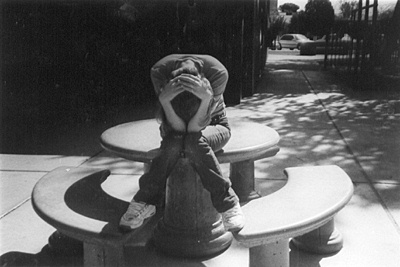 © Catherine R., Phoenix, AZ