More Neverland Please
June 14, 2009
At age 5 and I learned what's
right
and
wrong.
Age 15 and I still can't make an
honest
descion.
At age 6 I learned drugs are dangerous.
At age 16 I wonder if the smoke would feel
smooth
in
my
lungs.
At age 7 I was taught to
stay
in
school.
At age 17 it just all seems
to
hard.
At age 8 I was told to
play
nice.
At age 18 I was told to
play
dirty.
At age 9 I learned
to
multiply.
At age 19 my problems seem to do that
all
by
themselves.
At age 10 I thought I was all
grown
up.
At age 20 I think I'm a
little
kid.
At age 11 I took
care
of
myself.
At age 21 all i want is someone to
watch
me
closely.
I'm older now, but all I want is to
finally
grow
up.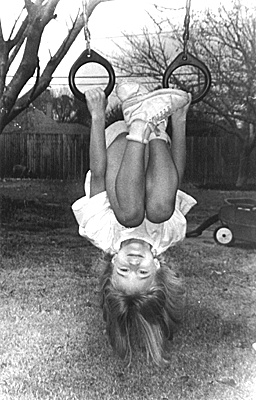 © Nikki W., Highland Village, TX