Rain
May 30, 2009
When it rains, I'm inside.

Inside all day.
I hear-

Pat Pat Pat


on the roof
All day, all day.

I feel down;

outside it's grey.
The flowers are wilting,

but I can hardly tell because the windows are blurry from the rain.
The noise on the roof is like a shower



until it stops.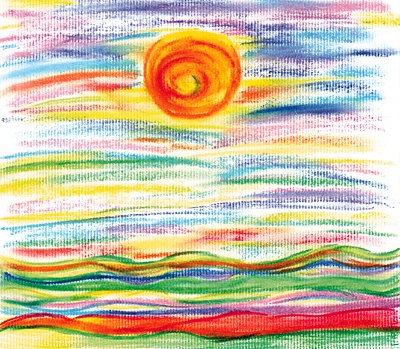 © Jennifer W., St. Albans, WV