This is a Call
May 28, 2009
Her friends are not what they appear to be,
Her voice is shadowed in fear.
Expressionless,
Emotionless,
She fights her way through the day.
All alone, she shares her thoughts
With her notepad and pencil -
Her only friends.
Everyone has betrayed her,
She feels so alone;
Her world is crashing around her.
No one knows her true self,
Nor do they know,
Her 'bouts with suicide and doubt.
She acts erratic in public,
but underneath,
A sad and battered human being,
In the dark, afraid of fire.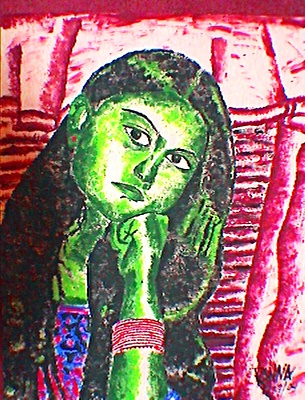 © Ranna C., Monmouth Junction, NJ