WHITE ROSE
June 2, 2009
Little white rose
Sitting upon my bed
why are you here?
Who sent you?

Loving your smell
And your color
You have a meaning
You represent something

I know he sent you
I hate him,
I will never forgive him.

I'm sorry little white rose
It's not you
It's him.

So you have to go.
FOREVER!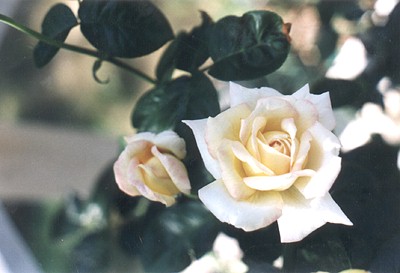 © Jacqueline S., Hanover, MA