Celebrate Change
May 22, 2009
Let's celebrate!
But celebrate
What?

Let's jubilate
Love?
Happiness?

Let's honor
Family?
Friends?

Let's glorify
For the old?
The young?

No…
Something different,
Out of the ordinary.

Let's proclaim
Something for everyone.
Something everyone does.

Let's rejoice
For the new!
For change!

Happy to transform,
Love variety.
Come on everybody!

Come with me!
Let's paint life
With color!

Come with me,
Toast to something…
Let's pay tribute to change!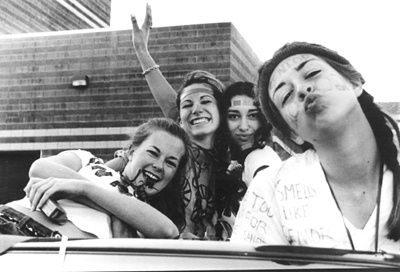 © Sara B., Marblehead, MA