Glitter
May 22, 2009
She's a pretty little thing,
With eyes like dewdrops
Shining in the September sun.
When the breeze blows,
Her mane of flaming auburn
Flows perfectly to frame her heart-shaped face.
Sure, she's nice to look at,
But inside her head,
There's nothing at all to see.
She's a holographic girl;
Just because she's sparkly and cute,
She thinks it gives her depth,
But those ocean blue eyes
Are as vapid and shallow
As an evaporating puddle.
Just as the holographic image
Is only two-dimensional,
So too is the pretty girl
Flat behind her radiance.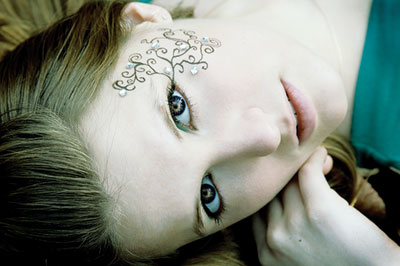 © Michelle B., Blairsville, GA