Missing You
May 17, 2009
A beautiful bright day;
Sunshine pouring down,
Warmth hugging everyone,
A slight breeze that enchants us all.

Yet every warm body
Can have a chill inside...
From?
Missing you.

Missing your presence,
I listen to music.
Rhythms that remind,
Bring you close.

Beats and notes
That make me feel warm.
Crazy with joy.
Hyper with love.

You assure you feel the same,
Yet how can you ever
Feel what I
Have hiding inside?

I keep it secret,
For who knows
Who'll dare to steal you,
Vanish you.

I'll keep you inside
Where my most precious items are stored.
To keep you close,
To keep loving you.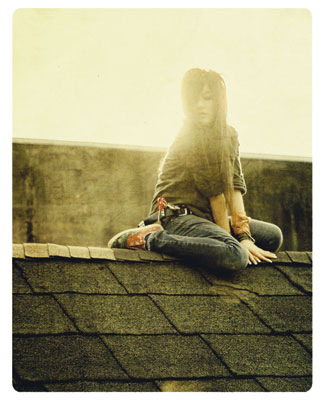 © Hailey J., Lake Oswego, OR