A Heart's Craving
May 16, 2009
A poem seems so soft,
from the dreamer's silver pen,
no words are ever lost,
a symphony from then.

The artist holds his brush,
every stroke reveals a story,
each memory a rush,
one life to live for glory.

Five steps display her grace,
a dancer proven true,
an imaginary place,
where the body may renew.

A black note on a white page,
music for the hour,
a form without a cage,
unreal within its power.

Each light presents a tone,
a myriad of slides,
snap shots of skipping stones,
all elements collide.

We lie within these arts,
at mercy to their pull,
a love inside our hearts,
a craving never full.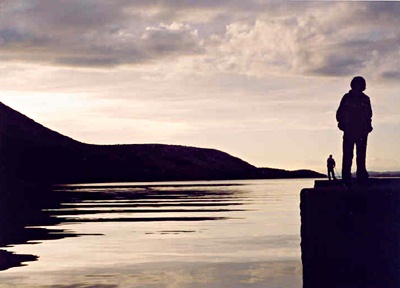 © Julia K., Nagykovacsi, Hungary