Songs of Nature
May 8, 2009
As I sat in our outdoor gazebo
the soft wind blowing through my hair.
I suddenly spotted a delicate piece of nature,
a bird, looking as soft as the first snow of the season,
It sang me a little song,
as sweet as homemade cookies.
The song told a story,
a story of the wind.
It told about how it painted the land,
to make it as colorful as the rainbow.
The bird suddenly stopped singing,
telling me his song was done.
But I did not forget,
My favorite bird's little song.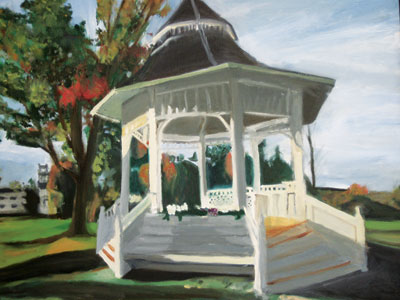 © Suzannah W., Syosset, NY