Love.Hate.Us.
May 7, 2009
Love.
Beating hearts.
Breathing starts.
Hot and heavy.
Hands are sweaty.
Rush of emotion.
Crashing like an ocean.
Hate.
Flared up anger.
Sudden danger.
Warning signs buzz.
Screaming just because.
Punching fists fly.
Someone's gonna die.
Us.
There's good and bad.
Every feeling we've had.
We're either up or down.
Never solely on the ground.
Our love/hate relationship.
Its always a round trip.
Love.Hate.Us.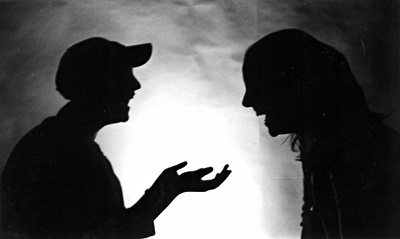 © Jeff A., Marblehead, MA