Snapple
May 5, 2009
I can't bear to take another bite.
I am too thirsty -
My throat is parched.
I unzip my stubborn bag
And I heave you out of the abyss.
Yes
Raspberry – my favorite
Just the sight of your soft ruby red wrapping
Makes my life worth living.

I carefully twist open your top with a pop
To reveal your savory swirling pools of flavor
And just as your tip touches my dry, thirsty lips
Hey Ben!
Oh no –
Crash!
I should have bought the plastic bottle.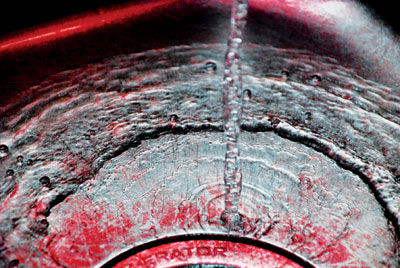 © Hannah B., Princeton, IL