Orchard
May 5, 2009
Caress a peach, and break it skin.
Oranges cannot begin,
For trials, files, extra dials,
Forward into newspaper piles.
Catherine of Aragon
is sitting playing Pokemon.

Peanuts burning in large kettles
and soy beans are gorging on fermentation.

Hills singing row, row, row your boat.

Apples and ducks converse spiritually in the greening pond.

Plot summary: let me drink your milks.

The children are committing suicide under the many maturing leaves.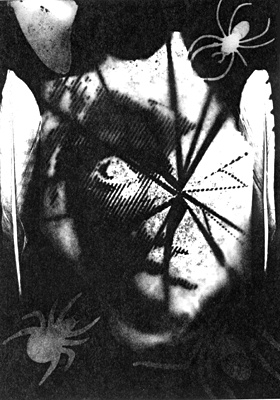 © Lindsey V., Aberdeen, SD