Enamored
May 5, 2009
Despair, reject – I seem to bear them both.
Eternities of crushèd fragments, pain
Do little to alleviate my hopes,
For petty wants, I view with great disdain.
Distraught inside, sliced tear by tear by grief.
I miss, I lack, a heart once drenched in love.
Huddled alone at night, I cannot sleep.
Riveting forces, passion fills my blood.
Lingering on the corner of my eye
Is you adorned with a golden smile.
Entrance me, trace a circle on my thigh.
Sweet nothings, whisper, something worthwhile.
You're dashing, stunning, I would be a fool
To struggle, madly trapped in love with you.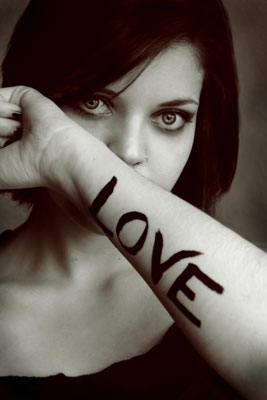 © Michelle B., Blairsville, GA