A Girls First Kiss
April 27, 2009
A girls first kiss is a kiss to the cheek and slips away through the door.
A girls second kiss is a dip in the pool at night with him.
A girls third kiss is filled with lust only for him like the colors of an autumn day.
A girls fourth kiss is one from a lover, brave and strong like him.
A girls fifth kiss is like sipping sweet water on a humid summer afternoon.
A girls sixth kiss is one of passion filled with "I love you, come what may".
A girls seventh kiss is when she's at the altar and kneeling with him.
A girls eighth kiss is when that bundle of joy is born and she can't stop smiling with him.
A girls ninth kiss is the coming home from work one filled with worry and love.
A girls tenth kiss is the one from her grandchildren who love and adore her just as much as he did when she had her first kiss.
A girls eleventh and final kiss is the one given by God. When she rises to Heaven she recieves the last kiss and goes on to to her well deserved rest.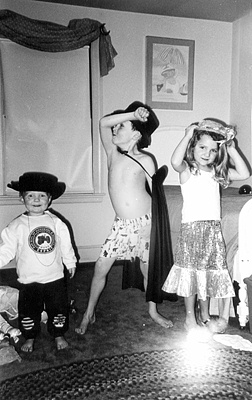 © Courtney M., Marblehead, MA