O, His Eyes
April 28, 2009
O, His eyes, for angels' sake
burn down worlds upon their wake.

Eremetic nightly portals
cast ajar before the mortals...

Labrynthine courses and ways
where imagination herself strays...

Fervent forces, prone to master
love and life...O such disaster!

Cast before the wary mind,
they turn corporeal fact to rind.

Shall I die and still remember
color, depth, and glowing ember?

No, I shan't, I must embark,
through His eyes...O glory stark!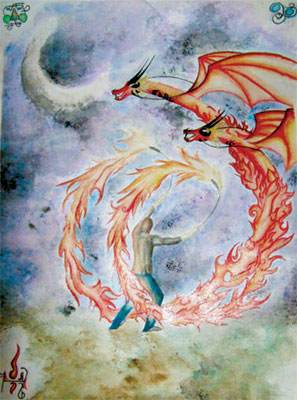 © Garrett P., Reno, NV