A Bully
April 9, 2009
How Do I Feel? Noone Knows
But As A Bully It Just Cant Show
I Write It On A Peice Of Paper
The Only One That Cares.

Yes I Am Aware I Hurt Peoples
Feelings WHo Do No Harm To Deserve
It But How ELse DO I Make My Self Feel?.........
Feel As If I Have SOme Power. But
DOes It Really Matter THats How Im
Treated At Home A Kid Who No One
Cares About Whos Feelings Cant Be Shown

My Mom Leaves Me At My Grandmas
WHo IS Suffering From Cancer I Dont
Ever Talk About It Becuase All My Questions
Know One Answers My Dad Insults Me And Sits
Himself On The Couch All Day And When Im
WIth My Mom Shes As Mad As A Cat Stuck Outside
On A Rainy Day.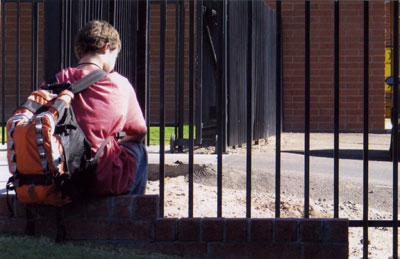 © Molly L., Phoenix, AZ