The Alcatraz of my Apperception
April 19, 2009
Captive.

Starving, withering,



Alone.
Amid all the dead, decomposing
carcasses of prisoners past,

The prisoners of my emotions.
I build my own prison.

Every thought left unspoken,
Every emotion left untended,
Every question left unanswered.
Everything I do adds another hard, iron bar to my cage.

My death in life.

My living hell.


My dance with the devil.
My escape seems impossible.

No soul sees my spirit decaying in

Its corporeal captivity.

So I fester,

Rankle,



Rot,




Putrefy.
My fate echoes that of my fellow
prisoners.
Soon, too, I will be nothing more than an empty shell,

A fallen soldier,

A heap of ashes.


My life-fire will die.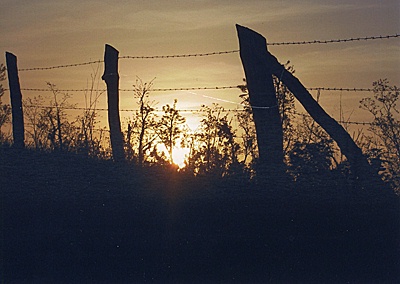 © Michael T., Letart, WV