Hope is a Candle
April 19, 2009
Hope is a candle
that gives off a flicker of light
grab it by the handle,
and take it to new heights.
It gives soft heat
To whoever is near
it's always lovely to meet,
hope is what you hear.
Darkness is vanished
creeping in, light comes
hardest times seem banished
it feels more like home.
Hope can travel
from flame to flame
others will marvel
hope should never be tamed.
Hope is a candle.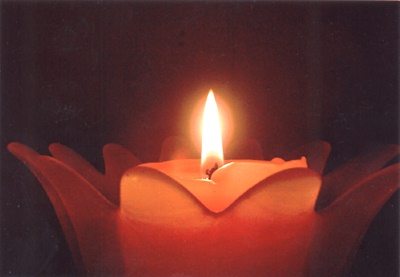 © Sayda C., No. Bergen, NJ