Do You Remember?
April 10, 2009
Do you remember her?
That girl,
The one with the smile
That scrunched up her cheeks,
And caused her eyes to squint?
That one girl
With that one laugh
Which dared you to join?
Do you remember her
And her passion for life?
Her zest and her spark?
The fiery determination
And driving strength?
Do you recall her compassion?
How she listened when you cried
And gently stroked the tears
From your wounded cheeks?
Didn't she make you smile?
Didn't she have that way of living
Where no one mattered
And you could be anything
Or anyone you desired?
Do you still hear her voice,
See her smile,
And feel her touch?
Do you remember her?
Or have you forgotten me?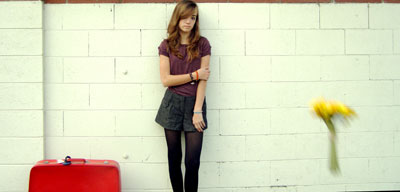 © Austin K., Studio City, CA