Overpaid and Unwanted Professions
February 4, 2011
Professional athletes are being over paid while hard working Americans are being paid alot less. Athletes don't offer society anything that will help improve our economy, unlike doctors, the military , firefighters, and other jobs that are needed on an everyday basis. Being a professional athlete is just a waste of time and money.



Many Americans believe that athletes are not overpaid; they say that their jobs are harder than ours and we would not be able to survive a day in their shoes. Then you ask yourself this, would someone who plays a professional sport be able to survive a day in your shoes? Do they believe that all of our jobs mean nothing and they are harder? No we work just as much as or harder than they do. Sports players don't spend their day saving people's lives from burning buildings, or fighting a war across the world .people who believes that athletes are not overpaid there only reason is that they are being paid what they are worth, and how much their contract is worth. If your saying they get paid based on their contract then people whose jobs are more important should have been offered some close or more than their salary. There saying that Americans that have jobs that are needed in today's society aren't worth much at all. If we were to get rid of all the pro sports from being a job we would not be at wits end, but if we get rid of the jobs that improve ever day life and kept the pro athletes. Then how would they get supplies when they get sick who would help them if there house caught on fire or someone broke in, and who would they send over there to fight the war. Professional athletes would not be able to survive in this world and continue doing their job if there was nobody caring for them.

Why is it that some children aspire to be a professional athlete? It might be because you have a fun job, but what about the money? The average professional athlete makes over a million dollars a year. That might be why some children want to be athletes. It's really unnecessary for someone who plays a game to make that much money (Hoffman, Greenberg, 3). Most parents plan what they want their child to be, so the child grows up liking that not giving any other professional a solitary thought when children are little and they tell you that they want to be a football player or a basketball player. Do you really think that it is for the money, fame or just because it something they like to do. Most children see them playing on television and that is the main thing that interest them. They don't get a chance to see all the other hard workers, because they are not worried about being on television. They are worried about doing what is important, stretching the little money they have each day to make sure that there family is fed and taken care of. Hard workers are living paycheck to paycheck, while athletes are worried about not making as much money as the next sport is making.

People are not recognized enough for the jobs they do they way pro athletes are. You might here about them in the news for a week about what type of tremendous jobs they did of saving thousands of people's lives, but you never hear about each person individually like you do when some athlete score an unbelievable touchdown, or a slam dunk. If hard workers were making half as much money as pro athletes were than more people would be willing to work at different places all around the world. We would be able to have more job openings. More people would be interested in starting their own business, making a name for themselves somewhere other than in the sports business. Their name will live on, and not die off when your career is over because; you had an injury that made you unable to play for the rest of your life.

Where is all the money coming from? The answer is sports fans like you. We pay for the tickets, T-shirts, and apparel of these teams. They can afford to sign new players when they're charging anywhere from $45 to $55 dollars a seat for football and anywhere from $25 to $12 for a basket ball game (direct essay). By paying this amount of money you are saying that there is nothing wrong with the amount of money they are paying the athletes even though you aren't making nearly as much. Sport fans are contributing to the athletes pay check without even knowing it. They might as well be flushing all of their money down the drain. The bad part about it is that is if pro sports players get a reduction in pay then they will raise all kinds of no =sense saying that they will quit if they don't get their money. One other thing is that most athletes only do charitable work because it looks good on their half. Don't get me wrong there are plenty of athletes that do good deeds because they have been through just as much as thoughts people are going through now so, they are trying to reach out and let them know that they are there. But that doesn't give them a reason to get paid more plenty of people who participate in those activates daily that every day. They are just never recognized for them good they do just like fire fighters and police officers as mentioned before. They money that is made at basket ball games and football and any other pro sports should be given to the people who are in need not who are in want.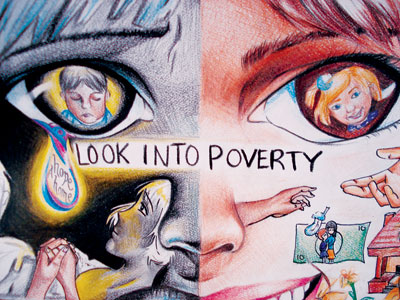 © Shirley L., Chino Hills, CA