Jesus Wept
May 8, 2017
Pain and violence have become fundamental qualities of humanity's worldwide community. Inhumane acts of cruelty and aggression continuously threaten and destroy peace. Jesus wept because of mankind's sin and disbelief; Jesus weeps because of the misguided ideologies of terrorists, the pain and death of terrorism, and the subsequent reactions of the terrorized.

Terrorism has existed for many years, but now, thanks to technology, a recent resurgence of terrorism and fear of terrorism, particularly that of ISIS/ISIL, has a occurred because of public broadcast and social media. ISIS/ISIL and its recruits have committed heinous acts in the name of Allah, or God in Islam faith, around the globe. For this, Jesus weeps. Jesus weeps because of ISIS's extremist's interpretations of faith and God and because of the pain they feel they must inflict. Jesus weeps because of the children born into that environment that grows up knowing nothing more than fear and terror. Jesus weeps because of the distress, sorrow, and panic experienced by victims of terrorism. Jesus weeps, and he continues to cry. Jesus then weeps for all kindhearted and good people then labeled as terrorists because of their faith or appearance, and the discrimination these people experience. Jesus weeps because society is broken; he weeps because trust and love and compassion all fall second to fear and pain and terror.

Changing hard, misconstrued ideologies can be difficult; however, the proper way to react is not to label a whole group of people as terrorists and block them. People should educate themselves before making baseless accusations. Yes, terrorism needs to be stopped, but it should be stopped hand-in-hand with all our brothers and sisters.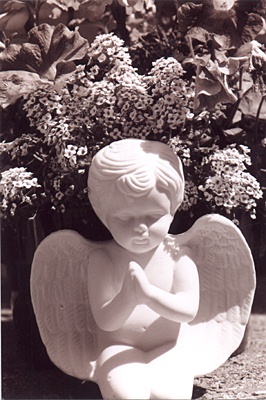 © Laurie T.,Hopkinton, MA