God Will Not Fool Me
August 30, 2010
How am I supposed to believe in something that seems unreal to me? Something that seems so farfetched it's a fantasy? They say God is the answer. They say God will purify you if you've done wrong. They say God is almighty, everything and great. I want to know who the hell God is, but they tell me not to ask questions.
***
Three day's into my seventh grade school year I thought I had found the love of my life. Until things turned bad and twelve days after my birthday my heart had been shattered to pieces. I told him I didn't believe in God. He told me I was a disgrace.

"Come down for dinner!" My mother shouted. My head snapped up. I must have fallen asleep. I rubbed my arms in a false attempt to heat them up-it had been so cold lately-and then I slipped on an over sized sweatshirt.

I slowly walked down the stairs.

"What took you so long? We've been waiting to say prayer with you before we eat. You know the routine." As my father reprimanded me I argued under my breath.

Of course my parents have no idea. I still go to church every Sunday, and if my parents are here I pray every night. They have no idea how much I dread going to church. I can say it makes me sick to hear the priest talk. It's nonsense to me, and makes absolutely no sense.

I try not to bring the topic up often with my friends. They usually just end up saying "God is the greatest thing that has ever lived." Then the stick up their noses and walk away, leaving me alone waiting for them to cool off.
***
It bothers me when I think about how gullible our society is.

I don't believe in Heaven, but I'm afraid I'll go to Hell.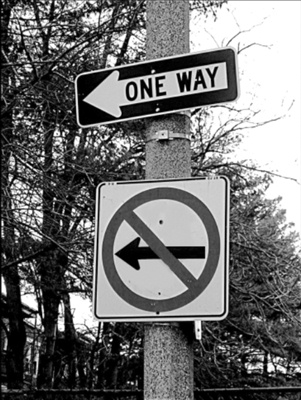 © Maria B., Boston, MA