America: A Land of Opportunity
February 5, 2018
America it's a great country because it gives me too many good things, beginning at the morning, America gives me freedom on choosing what clothes I can wear and the style, what I want to eat for breakfast, also America gives me the fabulous choice of what school I want to go, something that in some countries it's hard for girls, I have the freedom of choosing my friends. America also give me my lunch free and a time I can play with my friends.

America gives me the freedom of expressing my thoughts, my feelings, and to express my opinions, sadly in some countries you can't express yourself. Also I have the great choice of what religion I can be.

Also I can choose my high school, what it's best for me, something that in my country I can't do, I have to stay in the same school for all those years. I have the freedom to choose what career I want to study in college. I have the awesome right of having internet, I have the freedom of going to the beach, and play videogames. I the freedom of looking at TV in my native language, and talk in my own language when I want to, I have the freedom of using Instagram, Snapchat. I have the freedom of choosing a sport team that I would like to be fan.

I have the freedom of not worry about work, about paying bills, because I'm a kid. I have the great opportunity in America of having a job in summer to save money. I have the freedom of choosing who I'm going to married. I can live everywhere, I can travel to other countries with freedom.

In America I have more opportunities that in my country, that's why many people want to be in this great country, to have a better life and to help their families. Thanks! America for all those things.

Thanks to the Veterans that fight in battle for the freedom of everyone that life in America. Thanks to the veterans I have all these awesome things. But the most important thing it's that I have the opportunity to live in America, and be someone in life, learn a new language, and a person that can success. I L-O-V-E my new life in America!!!

"The freedom to be an individual is the essence of America" - Marilyn Vos Savant.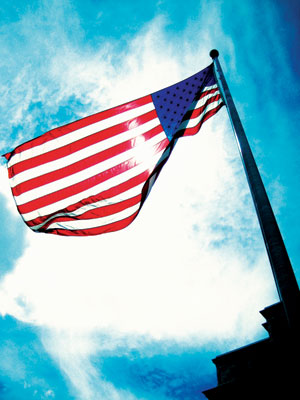 © Seita O., Palatine, IL