If I Were Mayor of My Town
November 15, 2017
If I were the mayor of my town, there would be several different things that I would first address. I live in a small town, and as a result of that, we have a very close community. I think that the first things I would want to address would be the poorer population of our town. I would address the homeless factor, the food factor, and the clothing factor.
One of the wonderful things about having a close community is that there is often a tight network of people who are trying to help the community. I would first organize a way to help our food bank. There are several people in our school who can benefit our community by donating to the food bank, but there are some people who don't know how. I would start by telling our community all the ways they can help benefit our food bank. I would also help set up a volunteer plan for distributing the food.

Another thing to discuss would be the clothing factor of our population. There are some thrift stores in the area, but it would better benefit our community if we had giveaways. We could set up giveaway bins around the town and people could just put old clothing in them. I would organize a group of people who once a week, would take whatever was in these bins out, and then they would clean them, fold them, and sort them by size, and once a month, we would give out clothing to the people in our community who do not have access to clean clothing.
In my community, a lot of people suffer from lack of clean clothing or food, and even though we don't always see them, I think that if I were mayor, I would be able to see more of what is going on overall in my community. I would be more open to innovative ideas and I think that by setting up ways to help families with food and clothing, I would be able to accomplish a lot as mayor.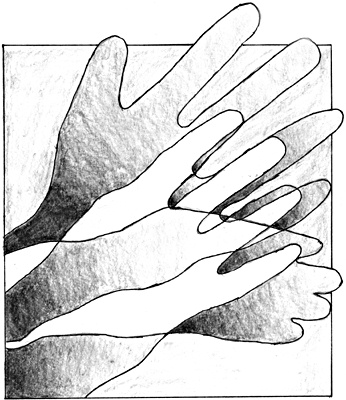 © Dawn Grace R., Barrigada, Guam