Why Do We Talk About the Same Thing Every Year...?
October 1, 2017
Equality...Why? Inequality, racism, sexism, Islamophobia, anti-Semitism and any other type of social issues involving your identity are always discussed in school. We have the same things to say every year. We always see in the news, Black people are getting shot, people of the LGBTQ community are being discriminated against, girls are always getting sexually assaulted, Muslims are always being blamed for anything relating to terrorism and hate crimes are always done to offend the Jews. Doesn't it make you really question equality? These are not the types of questions we are asked by our English teachers and guidance counselors; these are real questions.

Why is it that when we think of an average American, we think of a white, Christian, male? Why don't we think of a black person, a Muslim, a female, a biracial person, a Mexican, or a jew? Why is our vision so clouded and so narrow that we can't think outside the box, a box we made. THERE SHOULD BE NO BOX.

As a Muslim, I want to see America evolve. I want to see my peers stop making Allah Ho Akbar jokes, every time they hear the word bomb. I want to see bigots like Trump stopped in their tracks. In the Quran, it states, "Woe to them for what their hands have written and woe to them for what they earn." What people say is written down, and what they will be remembered for are their hatred and discrimination. Two of my four sisters wear headscarves, and they SHOULD NOT be targeted for their religion and how they choose to represent it. Pop singer Karter Zaher once stated in his song "Cover Girl", "She represents peace and she got her own voice. And she's not forced to wear it, cause she made her own choice." My sisters CHOSE to wear headscarves; female Muslims all around the world CHOSE to wear it, and YOU have to respect that.

One of my two sisters, who wears the headscarf and is 16, is a big-time feminist. Feminism is the advocacy of women's rights on the basis of the equality of the sexes. There is a misconception that Muslim women are oppressed, but that is not the case. My sister chose to wear the headscarf and fights for women of all faiths, ethnicities, and races' gender equality. Men are constantly objectifying women, judging them by applying stereotypes, and solely basing their judgment on what the see. Women work in, govern, love, care for, support, and respect this country. The least we can do as men give back that same respect. Men cannot continue to expect respect from women when they cannot do the same; RESPECT WOMEN.

Every single race, religion, gender, and ethnicity should have equal rights. So next time you talk about equality in your classroom, make sure not only to ask these questions but to answer them. The problem with equality in this world is that these questions go unanswered. Answering them doesn't solve the problem, but it unlocks another piece to the puzzle we call EQUALITY. "We must fight, fight for our rights. Every man, woman, and child regardless of race, religion, color, creed, or sexual orientation." -Logic (Rap/Hip-hop artist)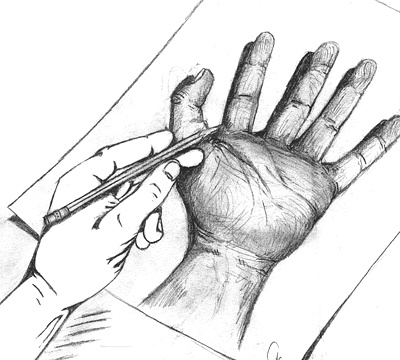 © Casey C., Rockport, ME