YouShouldHaveATitle
September 20, 2017
What is your title? What do people refer to you as? What does that say about respect? Do people even respect you? Do you respect yourself? We as humans must answer these questions in order to become better people. But first we need to understand the definition of RESPECT. Re·spect- respekt/- noun: respect.

a feeling of deep admiration for someone or something elicited by their abilities, qualities, or achievements.
A synonym for respect is admiration. Now lets ask those same questions. What is your title? What do people refer to you as? What does that say about admiration? Do people even admire you? Do you admire yourself? Now what changed about those questions? If you had the same answer the whole time rethink what it really means to respect someone. There is a certain feeling of respect, but not everyone feels it; Therefore not everyone respects, and if not everyone respects then not everyone admires. To have respect in your life, in your heart, you need admiration first. Respect begins with admiration, admiration begins with approval. To approve of someone is to approve of their well being and to no only accept who they are, but to approve. The thing is that approval from others is nothing if you don't approve yourself. Self approval is essential to moving forward as a human. But you can't just approve of yourself that easily. In order to do so you need to let go of what others may think of you. Without knowing it the truth is that we hide our true selves for the satisfaction of others. We hide this from our friends, families, teachers, and from ourselves. This is the truth that we are afraid to face. In school we are always told to be who we are, but how can we possibly do that if we are constantly seeking approval from others.

There was an app that was made for high schoolers called TBH. (To Be Honest) TBH is an app where you are asked a multiple choice question and you are to give the name of someone (in your grade) that fits the answer to the question. For example a question might be "who will be on the cover of rolling stone when they group up" Then the app lists out four names of people in your grade or school that use the app. This app might seem like a harmless app and fun at first, but actually, it is detrimental to your well being. We as humans, in order to move forward in life, need motivation. There's a fine line between motivation and social acceptance. TBH falls on the social acceptance side of the spectrum. Being able to let yourself up for acceptance is the wrong thing to do. You don't need this type of acceptance in your life. This type of acceptance pushes you further and further away from approving yourself. More importantly the approval of who you are. So i'll; leave you with this last point, "Life is too short to waste time waiting for people's approval on how you live it" -Dr. Steve Maraboli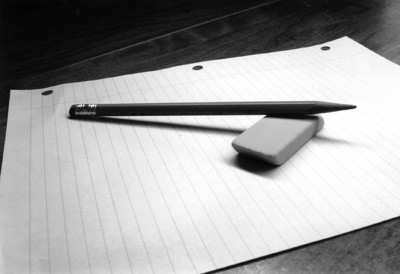 © Michael H., Mildford, CT