Weaving America's Past
September 29, 2016
It was my cousin Mike's homecoming from Iraq, after a relentless battle for his country and his life. Cousin Mike was never that close to me, but tears welled in my eyes and I felt each fiber of my being vibrate in bliss. Everyone in that crowded gymnasium was family. Memorial Day means unity—amongst veterans, soldiers, and civilians alike.
When my brother joined the service, I thought little of it. Boot camp started in the thick heat of a South Carolina summer, and ended the same way-- only, Justin wasn't the same. Three months of only written communication and I had never hugged my brother tighter. "What's up, Mal," he murmured, his muscular arms around me. I heard two soldier's voices becoming one, unified by an unbreakable bond of mutual understanding I could not comprehend. I felt the same vibration from that musty gymnasium so many years ago. Memorial Day means reunion-- a reunion of family, a reunion of friends, a reunion of souls.
Then Memorial Day came, and the lackluster hot dogs didn't suffice. My bloodline was woven into the threads of America's war-ridden past, worthy of more than a Sunday barbeque. Bullets whizzed, slain brothers decay valiantly on the dusty sod, bleeding red, seeing white, crying blue, and all I do is ask my mother to pass the ketchup. Memorial Day means more-- more than parades, more than firecrackers, more than a party.
I stand for my brothers and sisters. I stand for those fighting with conquering limbs astride from land to land. Like Cousin Mike and my brother Justin, the heroes of our nation will not fade into the monotony of a stale, "thank you for your service." Unified, Memorial Day is a day of celebration-- a day of mourning, a day of remembrance, and one more day of freedom.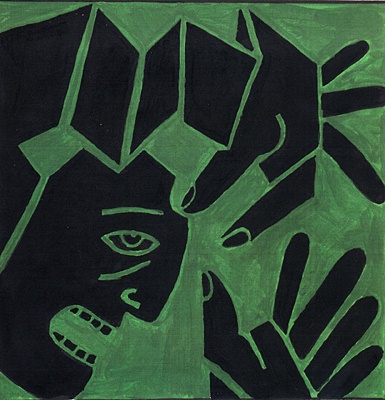 © Hilary L., Oakhurst, CA