#MelanieMartinezisoverpaty
December 6, 2017
On December 4th 2017, Timothy Heller a pop artist who only recently debuted her own solo music accused Melanie Martinez, former "Voice" contestant and widely popular pop artist of rape.

Timothy posted her message on Twitter, feeling lead to by the inspiration of the #metoo campaign, in Timothy's message she writes that she and Melanie had been friends for a long time. Timothy also confesses she had kept the rape a secret because she still cared for Melanie as a friend and also because she didn't think anyone would believe her due to Melanie's wild success in the pop music industry and the large fanbase Melanie has amassed over the years.
***
It incident occurred during a sleepover with Melanie when Timothy was first asked if she would have sex with her, Timothy, very uncomfortable with the proposal and already in a committed relationship with her boyfriend refused but Melanie's pestering continued anyway with Timothy, again refusing. The next night Melanie persuaded Timothy to smoke weed with her, Timothy having a hard time saying no to Melanie and feeling powerless to her agreed. It was after getting high when Melanie began pestering Timothy again for sex. Timothy said no but Melanie did what she wanted to regardless of what Timothy wanted. Timothy wrote in her Twitter letter that she lay in shock and didn't push her away or even yell at her, because she was Melanie's best friend and loved her so much.
While the story is horrifying enough to begin with Melanie's response to the rape allegations on Twitter, "She never said no to what we chose to do together" has the internet exploding even more. Immediately Twitter was swarmed with people taking sides left and right, there are a large group of people sticking with Melanie, believing not enough information has been provided to prove Timothy's rape allegations. While it is true the two were together and had spent two nights at Melanie's, whether Heller did or did not consent to sex cannot be 100% confirmed. Though, not long after Timothy's accusations were published on Twitter another friend of Melanie's, Madeleine, has stepped forward with a story claiming Melanie had begged her over and over again for sex, though unlike Timothy, Madeleine did consent to Melanie's wants, Madeleine's tweet has made it clear that Madeleine herself believes what Melanie has done to Timothy is real and confirmed her support for Timothy during this hard time. Another reason why some people are willing to overlook the rape allegations against Melanie are because they love her so much, Melanie had amassed over a million followers on Twitter and hit the charts hard with her overwhelmingly popular songs: Dollhouse, Pity Party, CryBaby and Soap, just to name a few. Not only does Melanie have quite a few hits in the music industry but she was a popular contender on the hit show: "The Voice". It has been made clear through messages on social media that Melanie has quite a few die heart fans who are unwilling to see her as a rapist and have pledge to support her and her music even now. On another hand there are a large number of people who have quickly grown to distaste Melanie now that these rape allegations have arisen, the majority of them tweeting, instagramming and hashtagging #MelanieMartinezisoverparty.
***
The majority of people taking Timothy's side fully believe in Timothy's story and have been showering her with respect and love for sharing her story even though it was hard to do. The majority of people taking Timothy's side have also been advocating against Melanie, messages have been popping up everywhere in support of Timothy and confirming that rape is rape regardless of who it is, it doesn't matter that Melanie is a female or a huge celebrity or popular, Melanie should still be treated just as any rapist should be treated and her actions should not be overlooked just because she is a famous pop singer.
***
Personally, I am greatly disappointed in Melanie and I send all my love and support to Timothy Heller. I am disgusted that there are people out there who take this rape allegation lightly just because Melanie is a women and because she is a popular musician. For those who take this rape allegation lightly, remember: rape is rape. It doesn't matter if it is a man that rapes a women or a women that rapes a man, or a women that rapes a women or a man that rapes a man, all rape is horrific and tragic and we, as a community, must fight against it.
***
Even though the internet feud has just began, clear sides have been taken and voices are being heard on both sides. Though it is unclear what will result from this Twitter feud. Will Timothy be able to provide concrete evidence that Melanie raped her or is her word all we are going to get? Will Melanie continue to speak against the rape allegation or is her short tweet all we are going to get?
***
Will Melanie Martinez be able to continue her career as a musical artist even with the rape allegation?
Or is Melanie Martinez's career really over?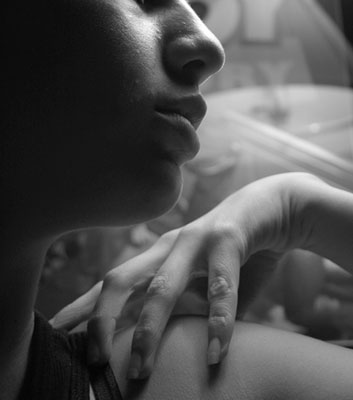 © Rebecca B., Santa Clara, CA