Seventeen
November 17, 2016
Recently I was given a copy of the October/November issue of Seventeen magazine, which is a widely popular female teen magazine. I was never really interested in teen magazines before, celebrity approved beauty hacks and dating advice never appealed to me, so when I got the magazine I planned to throw it right into the trash. But my parents urged me to at least read the magazine before I trashed it. So I reluctantly read the magazine, and got completely hooked.

The photos were beautifully taken (as a photographer I really appreciate a good photo) and Seventeen had this body confidence theme going on that I just loved! "BODY CONFIDENCE NOW!" and "GET INSPIRED TO FEEL #PERFECTLYME" (Seventeen). Recently, there has been the big push for body love in the media world, and throughout the magazine there were lots of self love articles, and stories about how teens had overcome their body insecurities.

Seventeen was giving out a great message to all its readers, about enjoying your body and knowing 'you are beautiful.' But on almost every other page of the magazine I read, there were the same beauty endorsing models I'd usually see on tv commercials and online with captions under their beauty products like "Wear it!" and "Give your hair the volumizing boost it needs!" (Seventeen). I understand that this is how the magazine makes a large chunk of their money, but telling teens to love their bodies and have confidence in themselves, while simultaneously having photoshopped perfect bodied models push beauty products on them, gives mixed signals.

If a magazine is trying to push a self-love and body confidence theme, the whole magazine should reflect this topic!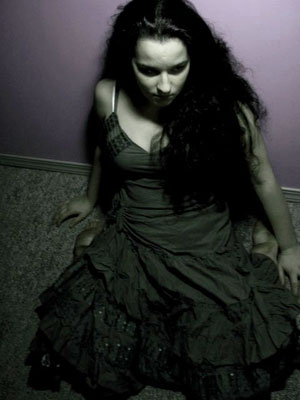 © Brianna D., Everson, WA