Gateway Jazz
March 27, 2014
The best way to become a better musician of a certain genre is to listen to that genre. For jazz musicians specifically, we must absorb as much jazz music as possible: Count Basie, Glenn Miller, Gordon Goodwin, Louis Armstrong, etc. But without the social push towards more intelligent music than Bieber, it's hard to be strong enough to break today's norms and listen to anything better. So, there's the gateway jazz.

There needs to be a transition between Metallica and Miles Davis, Taylor Swift and Scott Joplin, One Direction and Duke Ellington. One does not simply cut off the mainstream; you gradually become accustomed to what you'd like to be influenced by musically. Adopt a gateway, if you will. Lucky for us, the youth of American music, we have artists like Trombone Shorty, Lake Street Dive, and She & Him.

Troy Andrews (aka "Trombone Shorty") is a trumpet and trombone prodigy of the twenty-first century. He combines jazz with funk and rock and even rap to create a whole new way for musical thought. This upbeat and hip music creates a bridge between Goodwin-lovers and metal fans.

Lake Street Dive is an indie, soul, jazz band consisting of a driving stand-up bassist (Bridget Kearney), chill percussionist (Mike Calabrese), jazz trumpeter and guitar-player (Mike "McDuck" Olson), and soulful vocalist (Rachael Price). Their hipster-appeal and swinging covers of pop songs create a perfect transfer into light yet spirited classic jazz.

She & Him is an indie folk band consisting of (actress and singer) Zooey Deschanel and M. Ward. This dynamic duo has released three albums, all songs being endearing and surprisingly jazzy. Deschanel's deep and rich voice has (dare I compare) an Ella Fitzgerald quality that provides a nostalgic musical experience.

These are only a few adjacent-to-the-mainstream artists who can influence your musical style. By switching your listening ever so slightly to these gateway-jazz artists, there will be an improvement in your playing.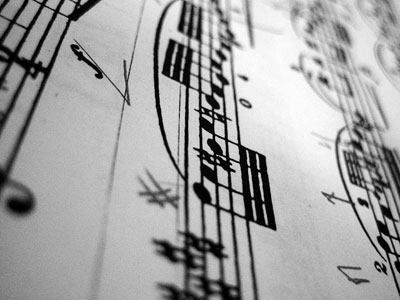 © Kimberly C., Houston, TX