The Movie Vacuum
January 25, 2010
A movie is a vacuum of lies. It sucks you in and you're hooked until you are actually hoping that you're life turns into a movie. Even a film with a bad ending. Because even if the movie ends poorly, at least you mattered for the whole two hours of the rest of the movie, right?
The way movies portray life makes me sick. To some, watching a movie can be an escape away from a rainy day or a problematic situation, but to me, a movie is a LIE. Nothing is spoon-fed to you the way it is to the heroine of a motion picture. Life isn't easy. Love isn't easy. You can work and work and work your a** off and STILL end up with nothing.
I should know. I was sucked in too. I had dreams about falling in love and having it save me. I imagined myself saving people from a burning building and being praised for it. But that's bullcrap. I could take a bullet for Barack Obama and still people would forget my name in two weeks. I could fall madly in love, but I know he wouldn't love me back.
Life isn't a movie. as soon as people learn that, there's going to be a lot less pain on the planet.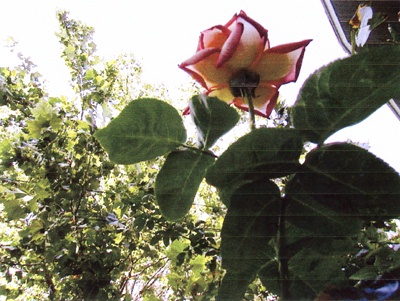 © Courtney P., Alpine, TX