The Dimensions of Nature
February 19, 2017
What does this six letter word 'NATURE' contain?? It contains all forms of life ……right from the microscopic bacteria to the macroscopic man. Nature is not just plants and trees, it is also volcanoes and its eruptions. The "home to all" is full of calm seas, roaring winds, standing hills and bending ways. The things that nature does for us are heroic for a person who is on a vacation, celebrating its beauty and brutish for other who lost his family in a violent act of nature.

This is why nature is so admiring as it is so serene and so savage at different places when the cloak is striking the same time. It alters from the never moving hills to the ever moving winds. The thing about nature is that it is extremely variant and unforeseeable. It is something that is patient, silent and not in hurry but yet accomplishes everything at the perfect stroke of time.

But why are high hills turning into flat lands, green forests into plant less fields, glaciers into rivers and lakes into mere pieces of land???

The simple answer to all this is the 'considered to be' most powerful human being .We are the only reason behind all this. In the name of development we are losing our heritage, we are losing the peace, the beauty and the at the end life. Nature is the producer of all things that exist and the director of all things that are going to happen. Human interventions like pollution has decreased the purity of nature and if this continues earth will soon transform into a 'blue ball'.

Hence the nature has to be conserved through various means like – planting trees, stopping pollution, motivating the GO GREEN idea and taking personal responsibility. As nature is to be rejoiced and not created. It is an ocean made up of the drops of love, care, kindness, brutality, neutrality, inspiration and what not. It is a box full of every emotion and different people define it differently...

For a writer it is an inspiring thought
For a teacher it is something to be taught,
For a busy man it is a site for leisure
And for an industrialist an ever exploitable treasure.

So it is your choice to adopt what attracts you about this dwelling of the entire world!!!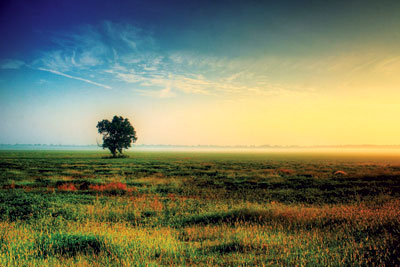 © Taylor M., Pelham, AL