We Have the Rights: Gay Marriage
September 8, 2012
America is the land of the free. The Fourteenth Amendment, ratified in 1868, is arguably the most liberating of the amendments, stating, "No State shall make or enforce any law which shall abridge the privileges or immunities of citizens of the United States; nor shall any State deprive any person of life, liberty, or property, without due process of law; nor deny to any person within its jurisdiction the equal protection of the laws." This clause should require little interpretation: No state of the United States may pass a law incriminating or depriving a person based on gender, religion, race...or sexual-orientation. Yet in 1996— over one-hundred years later— The Defense of Marriage Act (DoMA) was passed by Congress defining marriage as a union between man and woman. That same year, 2,272 incidents and offenses were committed as hate crimes with biases relating to sexual-orientation. 53 (2%) were against heterosexuals, leaving the other 2,219 (98%) against homosexuals.

One could argue that after DoMA was passed, hate crimes against heterosexuals also increased almost 47%. And while that could be a promising case, it shouldn't be pursued any further. For in 1997 the hate crimes against heterosexuals decreased 49% from 1996, 27% less than it was in 1995. Without recurring patterns in the statistics, the defense would be thrown out.

However, it is highly unlikely that most of the general population would be staring at hate crime statistics from almost 20 years ago. So here are more of the arguments more commonly known:

Gay people can't reproduce.

And to that, I applaud those who keep that as their leading argument. One: because they are technically correct. Two: because it is the most lopsided argument I've heard and it makes me laugh. 10% of women are infertile and there is nothing stopping them from marriage (there is also no law prohibiting that gay men cannot donate sperm, nor women and their eggs therefore they could actually help reproduce for other families). Elderly couples get married every day since there is no maximum age restriction on marriage, but they probably cannot reproduce, either. And because orphanages aren't full already...

Gay marriage is encouraging others, "Hey! Be gay with us!"

No. If short people were to hang around tall people, it wouldn't suddenly make them grow taller too, would it? Adding that factor to the gay-suicide ratio would probably not make it the most desirable thing in the world.

It's not in the social norms to be gay.

What?! America has a history based on pushing social norms. And now we are done? 'Alright, that's it! America can no longer improve. We are the best...we are perfect.' Interesting theory.

Dun...Dun...Dun...Now to address THE argument that instantly demeans every other argument out there to make them look puny and weak.

Gay Is Against Religion.

"You are not to sleep with a man as with a woman" (Leviticus 18:22). Understand the many problems with this. First off, the fact that this argument is based on religion. When America was formed, the founding fathers declared that church and state were to stay far away from each other. Thomas Jefferson referenced there to be "a wall of separation between church and state" and unless the wall— supposedly meaning the First Amendment— had some sledgehammer tear through it (which I doubt there would be because the government goes crazy about preserving things) then why is DoMA beating down on the Constitution?

Many are convinced that the founding fathers would be appalled by gays. Well, clearly they hadn't heard word of Baron von Steuben— the training officer handpicked by George Washington that shaped up the Rebel Army at Valley Forge. He was a key factor in America's win, and also happened to be gay.

And to further dig deeper into church and state I am going to bring up the subject of pogroms. If the word doesn't sound in the least bit familiar, here is the definition in accordance to Merriam-Webster:

po•grom noun ?p?-gr?m, ?pä-; p?-?gräm, p?- an organized massacre of helpless people

Usually pogroms are massacres against certain religions often ordered by the Head Of State (e.g. The Spanish Inquisition, The Holocaust). So why bring it up? It's not to call the attack against gays a pogrom because it isn't. Pogroms are simply there to prove how toxic it is to mix religion and politics.

Another argument associated with religion is that marriage is under God. Well, not according to law. Marriage is a set of privileges gained through union. Going back to that Fourteenth Amendment "the equal protection of the laws" is immediately taken out of play.

And if one would still keep to this argument, I could say well hypothetically speaking a man would not lay down with a man as with a woman.

While everyone is entitled to their own opinion, based on the evidence I believe DoMA should be repealed.

Note: I, myself, am not gay. So that is not where my bias comes in.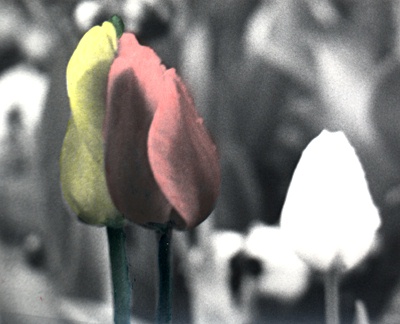 © Matt B., Highland Village, TX