Return of the XFL
January 31, 2018
It's back, for better or for worse, the short lived football league has returned. What is the Xfl? The Xfl, or x-treme football league, was a league that only lasted for one season. Oh, and it was started by the WWE. Yes, the WWE.
Vince McMahon, an executive of WWE created the league in 2001 to compete with the NFL. He even managed to get T.V sponsorship with NBC. It's main draw was that it was football that played in the offseason, and incorporated insane rules. Rules like tackling for a ball instead of a coin toss. For some reason.

The league had eight teams all centrally owned by the league. Teams had strange offbeat names like the Maniax, Demons, and the X-treme. They were placed in cities that lacked a pro team. Cities like Birmingham and Las Vegas. They had suggestive cheerleaders on the sidelines and old pro players on the air. It completely failed.
So why would McMahon bring this flopped league back. It seems like some kind of fever dream. No sane person would bring back the Xfl, and yet McMahon has.

One of my theories is amid NFL protests, McMahon saw an opportunity to bring back the failed league. Viewership has gone down for the league, no matter how you stand on the issue. Vince wants all of his players to stand for the pledge, a clear jab at the equal rights protests of players everywhere.
Strangely enough, he also doesn't want players with a criminal history to play. This rule, rather ironically, would eliminate some of the Xfl's best players of the past from ever returning.

Vince plans on again having only eight teams, but whether or not these will be the same teams as before has yet to be announced.

I personally believe this league will be another failure for McMahon. Like the previous league, the play will be bad. The teams will have to take on players who either couldn't reach the NFL talent wise, or who have been hopping around the semi-pro leagues. This doesn't exactly equal a quality game.

The league, also, at this point has no sponsors or networks that plan on airing the games. This is another problem, especially after the drama of the previous Xfl's deal with NBC, which fell through.

McMahon has announced the league's "return" to come in 2020.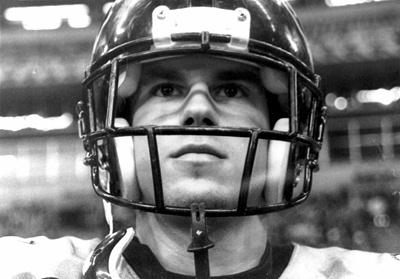 © Maria M., Halton City, TX