By Our Own Hands
December 15, 2012
Friday's shooting in Newtown, Connecticut opened our eyes to the world we live in. Twenty six dead, and twenty of them children. Parents, who hugged their children goodbye and expected them to come home later are left in immeasurable grief. Children who had long, happy lives in front of them were suddenly stripped of their bright futures in the blink of an eye.
All the chaos, tears, and madness arose from one small weapon. The one second it took to pull a trigger took away innocent lives and sent a nation into mourning.

Which brings us to the imminent truth. We are staring in the eyes of a monster who we choose to ignore. Columbine, Virginia Tech, Oregon Mall, Sikh Temple, and now Newtown, Connecticut all cry out for the monster to be annihilated. But yet the problem remains unsolved.
The right to bear arms: an American privilege solidified in the Second Amendment of the Constitution. Guns have a cultural significance in this country. Stemming from a country who won its independence from a bloody war, America obviously places a lighter hold on guns than other countries.
The Constitutional amendments were adopted in 1791. In a post-war and fragile state, the United States needed guns as a safety precaution. After branching off from a country who denied the colonists' rights, of course the America would guarantee its residents safety in their own hands.
But this isn't 1791. We don't have the British or French knocking at our doors. Instead, we have a functional militia, an able government, and safety methods to protect all.
These weapons are sold in plentiful conditions across the country. Adults do not need permits to purchase a firearm. The obtaining of such is not difficult; common places such as sports stores like Big 5 stock a multitude of them. Some states allow residents to apply for a concealed carry permit, which lets firearm owners carry hidden guns in their state of residents.
If we examine the benefits of owning a gun for purposes other than that of recreation, we find little. Some proclaim that having a firearm in the house guarantees the home a smaller percentage of being robbed. But, a study done by Dr. Kellermann in 1986 said gun owners, in the case of an emergency, are 43% more likely to shoot a family member than the robber himself. Gang shootings hurt thousands of innocent victims. Too many times have I heard someone I know die from a gang shooting. The weapon only motivates fear, which may be the so called 'security' benefit, but in our age of modern technology, protection from a weapon that threatens to take the lives of others is hardly reasonable.
Let us look at a different situation. If every resident of the United States were to give up their individual guns willingly, would we see any long term declines of population, or downturn in the economy? The answer is no.
America: hear my plea. On behalf of the victims of all shootings in America, I call for reform; I call for peace. I call for America to wake up and experience the true problem we have in our loose gun control laws. I call for a chance to save humanity from ourselves. With laws like these promoting gun possession during modern times like these in our country, nothing favorable will arise. Reform the gun control laws in this country: save others and ourselves.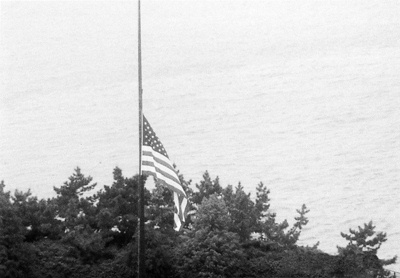 © Jessica E. Pelham, AL